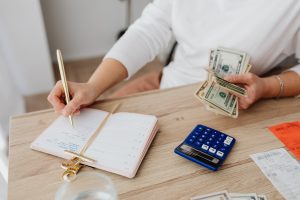 Penny Forward is a 501(C)(3) non-profit organization offering accessible financial wellness education and counseling programs for people who are blind or disabled. Our self-paced online courses will provide you with tools and techniques you can use to navigate the complicated landscape of personal finance. In addition, you will also have access to exclusive member-only Zoom chats where you can ask questions and practice your growing money management skills with other members and our instructors. You can also schedule one to one sessions for more personalized help. If that isn't enough, you'll also get early access to all Penny Forward podcast episodes, A members only newsletter, and bonus content created exclusively for our members. All of this costs just $9.99 a month or $99 a year.
Get The Penny Forward App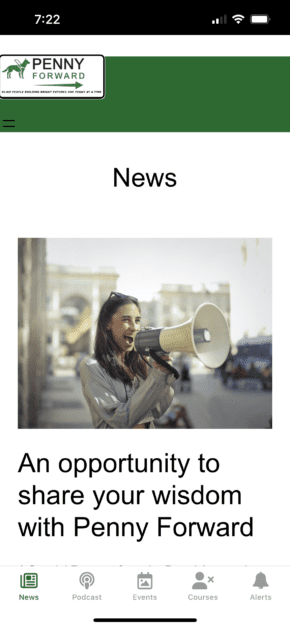 Our new app allows you to access many of Penny Forward's online resources including:
News articles
Podcast episodes
Self-paced accessible online financial Wellness courses
Support Penny Forward
Penny Forward Merch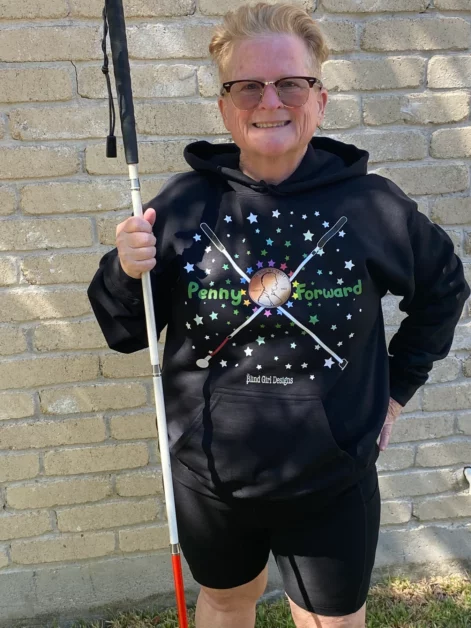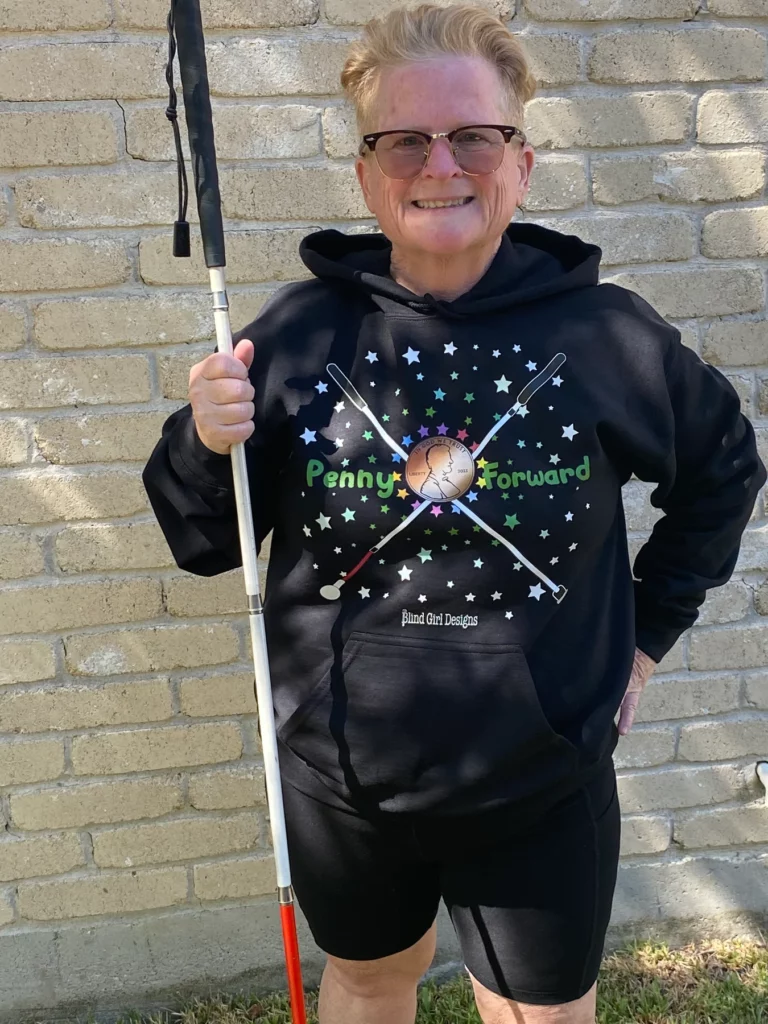 Penny Forward is proud to partner with Tricia, from Blind Girl Designs, to offer Penny Forward T-shirts, sweatshirts, and large tote bags, all imprinted with a design that highlights Penny Forward's mission to build inclusive financial education programs for people who are blind or disabled.
Other Fundraisers

iGive.com is changing online shopping for good.
Now more than ever, smart shoppers are looking for ways to stretch every dollar. In these uncertain economic times, we all face hard choices as we plan for special occasions, holiday gifts, and charitable giving. With iGive.com, you don't have to choose between buying something or sending a donation to Penny Forward. Now you can buy the things you need, save money with exclusive iGive coupons and deals, and feel good knowing that a portion of each purchase benefits our organization.
Learn more at: www.iGive.com/PennyForward
Donate To Penny Forward
Your donations help blind and disabled people learn to confidently navigate the complicated landscape of personal finance through online courses and group and one to one mentoring. Please donate $19 per month to continue this life-changing work.
$5,606.00 given by 29 donors since September 1st, 2021.
Stay In Touch With Penny Forward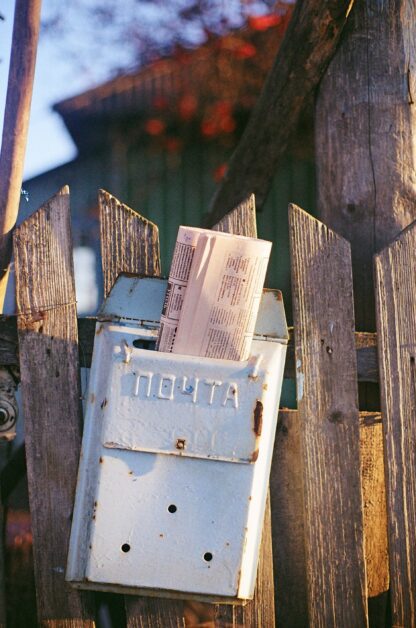 Don't Miss An Upcoming Event
Monthly Member Meetup 10/02/2023: 4:00 pm (1 hour) Let's Get To Know Each Other Our monthly member meetups are an exciting opportunity for our members to come together, build connections, and explore the Penny Forward community. It's the perfect occasion for new members to get acquainted with the platform and for existing members to welcome new members. One of the primary objectives of…
Penny Forward Podcast Episode Released To Public: Part 2 Journey Through the Community's Stories With The Blind History Lady 10/03/2023: (24 hours) In addition to our online courses, members-only group chats, weekly newsletter, and access to one to one financial counseling, Penny Forward members are able to access every Penny Forward podcast episode one week early. Join Penny Forward today to access all of our membership benefits.
Members Only Group Chat: October's Financial Odyssey Part 1 – Planting Seeds of Independence 10/04/2023: 6:30 pm (1 hour) We are thrilled to invite you to part 1 of our October members-only group chat series, where we will embark on an exciting adventure that delves deep into the intricacies of managing your finances through the ever-changing seasons of adulthood. Just like nature transitions from Spring to Summer to Fall, so do our financial needs…
Latest Posts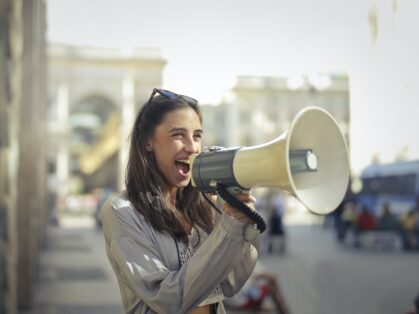 A Special Request from the Board Autumn is coming, and for many of you, it will be full of pumpkin spice, cooler temperatures, and beautiful fall colors. And, for Penny Forward (like many other nonprofits), the Fall also brings strategic planning, budgeting, and a time for reflective conversations around what's working, what could be working…