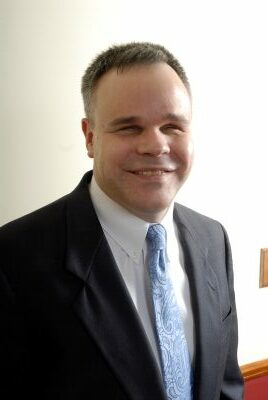 Kane Brolin
For more than 20 years, Kane has owned and operated Brolin Wealth Management, a financial planning and investment management business based in Mishawaka, Indiana, located not far from The University of Notre Dame.  He is a CERTIFIED FINANCIAL PLANNER™ Professional and has earned the Chartered Special Needs Consultant ®designation as well.
Having been totally blind since infancy, Kane is thankful for the early introduction of Braille into his life, as well as for the consistent drumbeat from parents, peers, and professors which set and reinforced continuously high expectations.
Kane and his wife Danika are the adoptive parents of four children and are active in several civic organizations, as well as their place of worship.
Giving back is one of Kane's highest priorities.  Kane is a co-founder of the Michiana Chapter within the Indiana State Affiliate of the National Federation of the Blind, and he was elected treasurer of the Indiana affiliate in October, 2021.
Throughout communities in North-Central Indiana and Southwestern Michigan, Kane and his colleagues enthusiastically spread the good news of Braille, emphasize the importance of financial literacy, and demonstrate that the training, tools, and positive attitude that enable us to raise our expectations are within reach to all who persistently seek them.