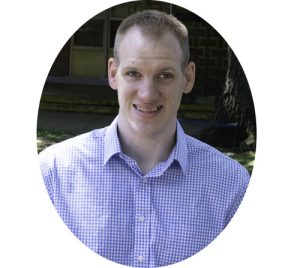 Eric Yarberry
Eric proudly serves as the treasurer for Penny Forward. He is the Director of Education and Training at World Services for the Blind.
At WSB, Eric oversees the instruction and implementation of the career training and life skills programs. He graduated from the University of Arkansas at Little Rock with a Bachelor's in English and a Master's in Professional and Technical Writing. He enjoys volunteering his time to the Arkansas Association for Education and Rehabilitation for the Blind and Visually Impaired as well as the Arkansas School for the Blind Alumni Association.
Eric is an avid outdoorsmen and a Brazilian Jiu Jitsu competitor. He brings to the table real world knowledge of living with a visual impairment and 7 years of working with blind youth and adults. He lives in Little Rock with his lovely wife, Emily, and his Leader Dog, Hank.