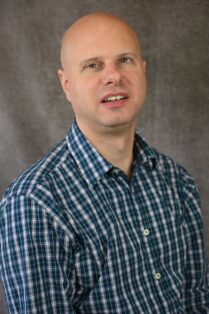 Chris was born blind and raised with the expectation that he'd lead a successful life. He has a Bachelor's in computer science from Southwest Minnesota State University, a Master's in software engineering from the University of Minnesota, and has worked as a software developer for IBM, Lenovo, and Thrivent Financial.
Throughout his adult life, Chris has learned a great deal about managing his finances, mostly from accidental successes and mistakes he has made along the way. In 2020, he decided to make it his mission to teach other blind people some of the things he had to learn the hard way. Knowing he couldn't do it alone, he began building Penny Forward, a community of people who are blind, their families, and friends, who share his interest in financial independence.
Penny Forward's mission is to help people build the knowledge to confidently navigate the complicated landscape of personal finance through education, mentoring, and mutual support.