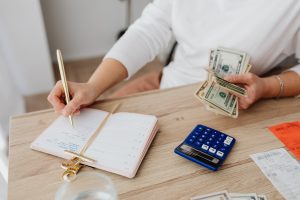 Penny Forward is a 501(C)(3) nonprofit organization founded and led by blind people. Through education, mentoring, and mutual support, we help each other learn to confidently navigate the complicated landscape of personal finance.
We offer self-paced online financial education courses, weekly and monthly interactive chats about personal finance topics of interest to the blind community, and one to one financial counsling provided by blind financial counselors.
We're excited to be expanding fast, and our 2024 – 2026 Strategic Plan explains what we'll do and how you can help.
Latest Posts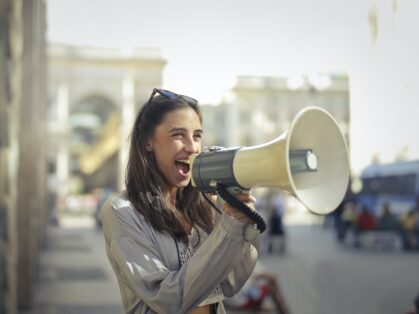 In the spirit of fostering community engagement and adding a dash of excitement to our online space, we are thrilled to announce a new addition to our platform – the Monthly Poll! We believe that every voice counts, and what better way to involve our community than by seeking your opinions on various topics each…
Don't Miss An Upcoming Event
Penny Forward Podcast Episode Released To Public: Diving into Development, Dialogue with Kolby Garrison 12/12/2023: (24 hours) In this episode of the Penny Forward podcast, hosts Liz Bottner, Chris Peterson, and MOe Carpenter interview Kolby Garrison, the development officer of the American Council of the Blind (ACB). Garrison shares her journey as a blind person, from her mainstream education to her struggles with job applications due to societal prejudices. She discusses…
Members Only Group Chat: To be announced 12/13/2023: 6:30 pm (1 hour)

Members only group chats let members and instructors come together to support and learn from each other. No topic is off-limits if it's related to making, managing, or growing your money.
Get The Penny Forward App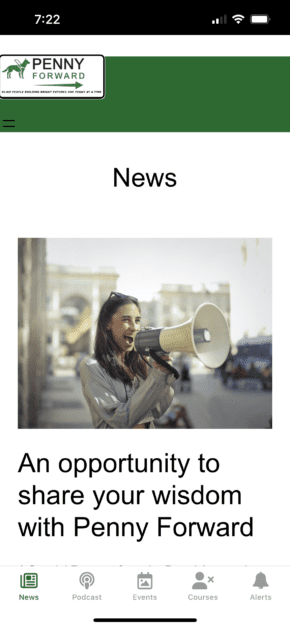 Our new app allows you to access many of Penny Forward's online resources including:
News articles
Podcast episodes
Self-paced accessible online financial Wellness courses
Support Penny Forward
Penny Forward Merch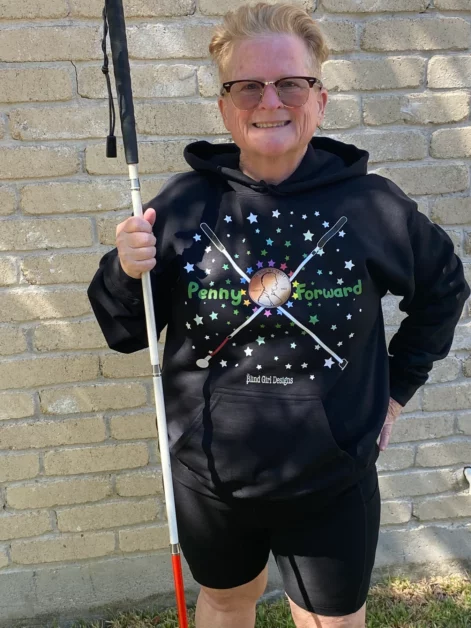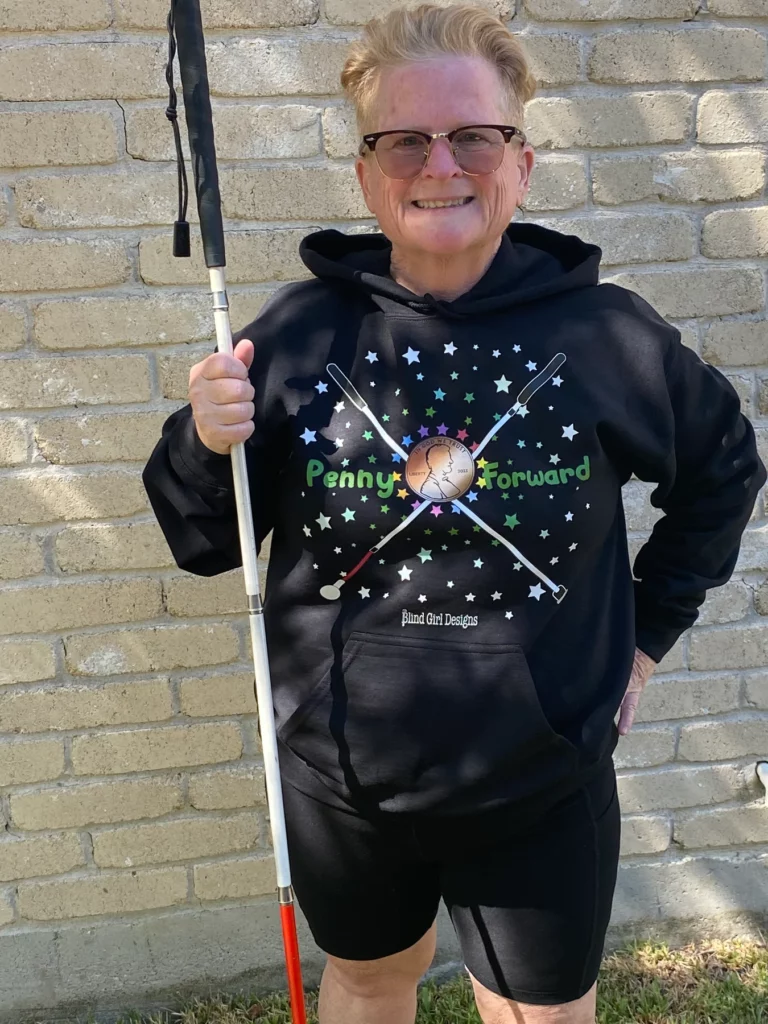 Penny Forward is proud to partner with Tricia, from Blind Girl Designs, to offer Penny Forward T-shirts, sweatshirts, and large tote bags, all imprinted with a design that highlights Penny Forward's mission to build inclusive financial education programs for people who are blind or disabled.
iGive Fundraisers

iGive.com is changing online shopping for good.
Now more than ever, smart shoppers are looking for ways to stretch every dollar. In these uncertain economic times, we all face hard choices as we plan for special occasions, holiday gifts, and charitable giving. With iGive.com, you don't have to choose between buying something or sending a donation to Penny Forward. Now you can buy the things you need, save money with exclusive iGive coupons and deals, and feel good knowing that a portion of each purchase benefits our organization.
Donate To Penny Forward
Your donations help blind and disabled people learn to confidently navigate the complicated landscape of personal finance through online courses and group and one to one mentoring. Please donate $19 per month to continue this life-changing work.
$5,916.00 given by 30 donors since September 1st, 2021.
Join an Action Team
Are you passionate about creating a more inclusive world for the blind community and helping them achieve financial independence? We invite you to be a part of our transformative journey by joining one or more of our action teams: Content, Communications, and Operations. These teams are the driving force behind our mission, and we need your support to bring our strategies to life.
Stay In Touch With Penny Forward
Create a guest membership to get early access to the Penny Forward podcast, access to our weekly email newsletter, and limited access to our online financial education courses.